Tropical Topical Pineapple & Papaya Enzyme Peel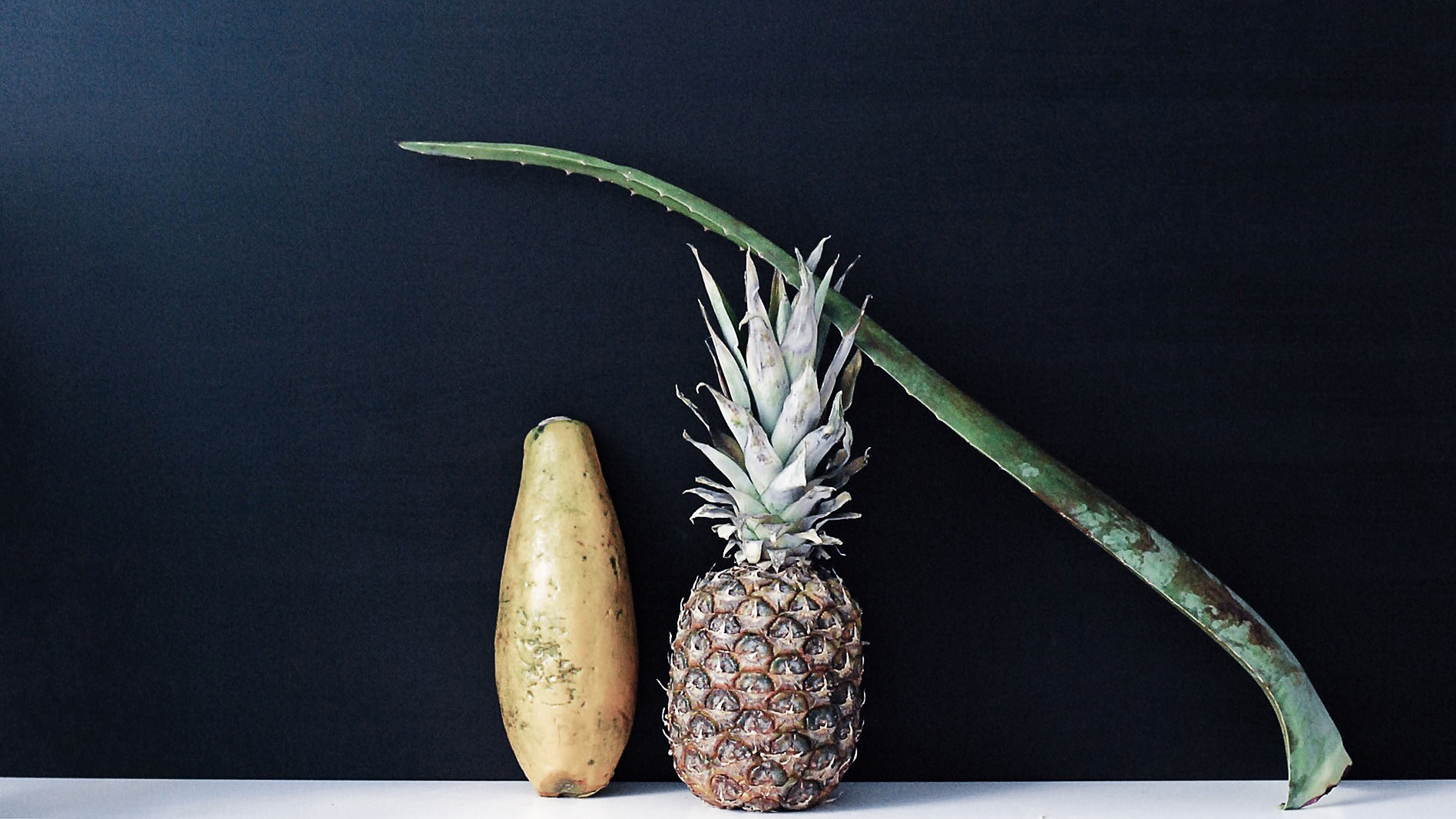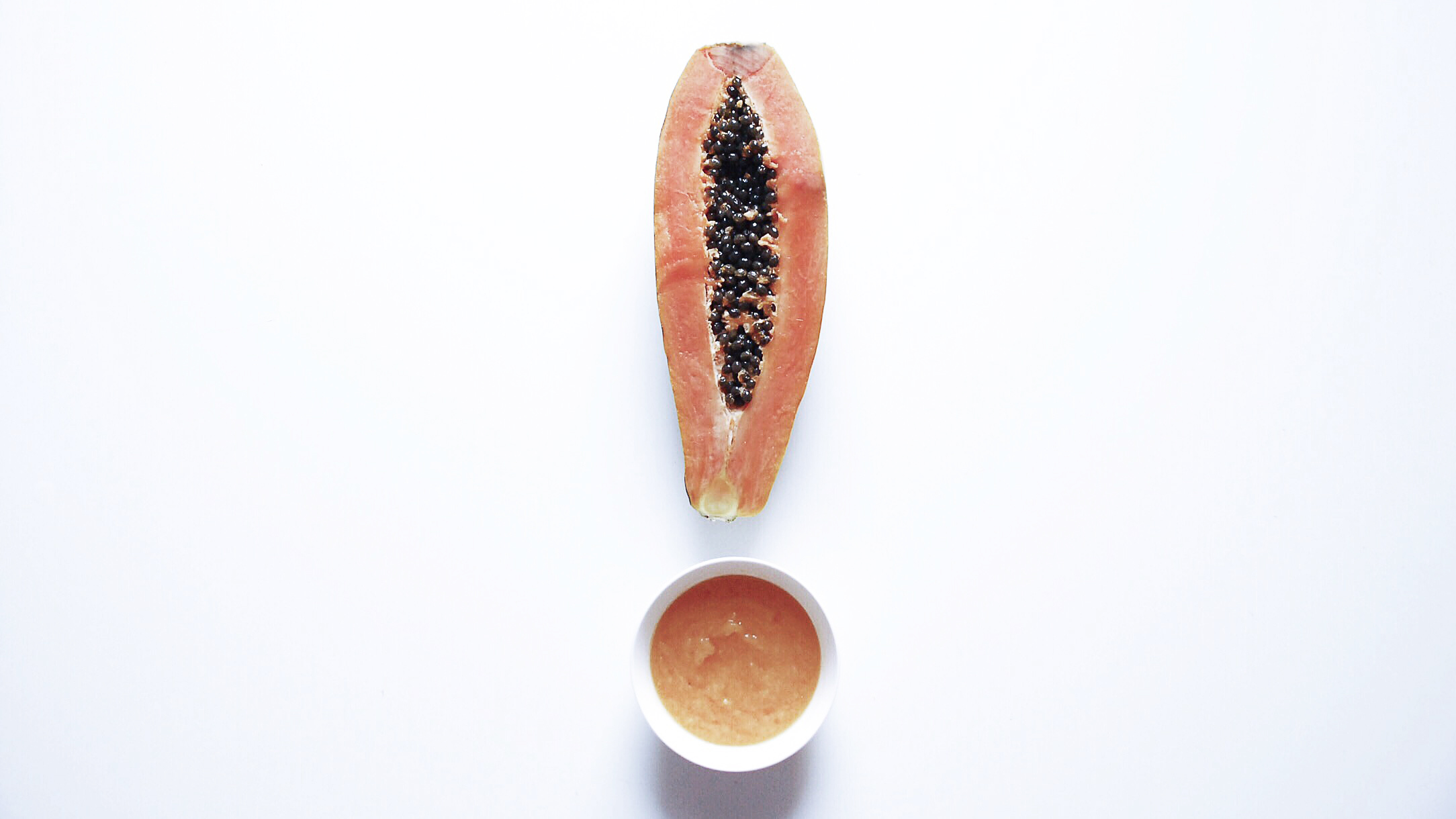 Ah, the misunderstood face peel. Have you avoided doing one for fear of burning or damaging your skin? Does the term "peel" coupled with "face" make you want to run in the other direction? As with any new treatment you should always be cautious, but when done right, face peels can improve a number of skin issues, including acne, dullness and uneven skin tone and with amazing results. If you're new to face peels or looking for a quick and easy option to your current products or spa treatments, then you'll definitely want to try this all-natural tropical fruit enzyme alternative.
So what exactly is a peel?
During a peel, a solution is applied to the face, neck or hands to remove the top layers of skin, exfoliate and accelerate cell turnover, thereby creating a smooth, new layer of skin. As you imagine, over time peels can:
Treat certain types of acne by unclogging pores

Reduce fine lines

Treat wrinkles caused by aging and sun damage

Reduce the appearance of age spots and mild blemishes

Restore vibrance and glow to skin

Soften rough skin
If you're battling fine lines or uneven skin tone, then peels with ingredients such as antioxidant-rich pomegranate and pumpkin can be effective, but I've had the best results using a pineapple and papaya combination to reveal that sought after glow.
Pineapple and papaya are packed with natural enzymes that exfoliate skin for a mild peel. They also contain those alpha-hydroxy acids you're always hearing about that remove dead skin cells, reduce the appearance of blemishes and the signs of aging, and tone skin, while at the same time moisturizing it.
Pineapple & Papaya Enzyme Face Peel
Ingredients
1 cup fresh pineapple
1/2 cup fresh papaya
1 tablespoon honey (omit if vegan)
Prep
Wash your face and décolletage and steam to open pores.
Make
In a blender, puree the pineapple, papaya, and honey until completely smooth. With a makeup brush, apply a thin layer to your face and décolletage, making sure to avoid the eye area. Keep the peel on for 5-10 minutes. Rinse with warm water, pat dry and apply a moisturizer or face oil. Do not apply this peel more than once a week.
Bonus treatment: After I rinse off the face peel, I like to apply fresh aloe for its cooling effect on the skin and healing properties. Then once I rinse the aloe off, I apply a nourishing face oil and sunscreen to protect this fresh, new layer of plump, smooth skin.