Fig, Grape & Blueberry Preserves with Lavender & Ginger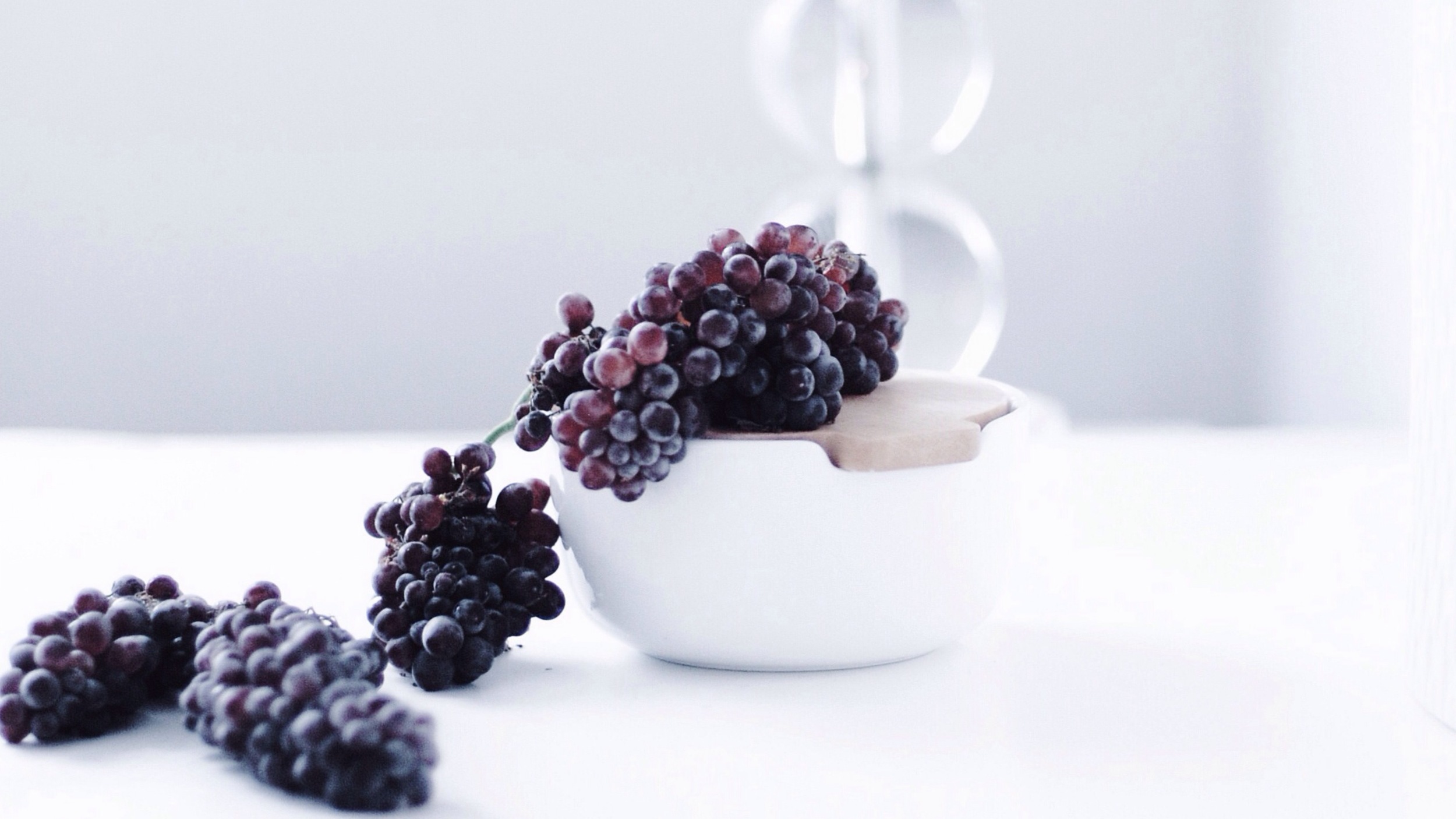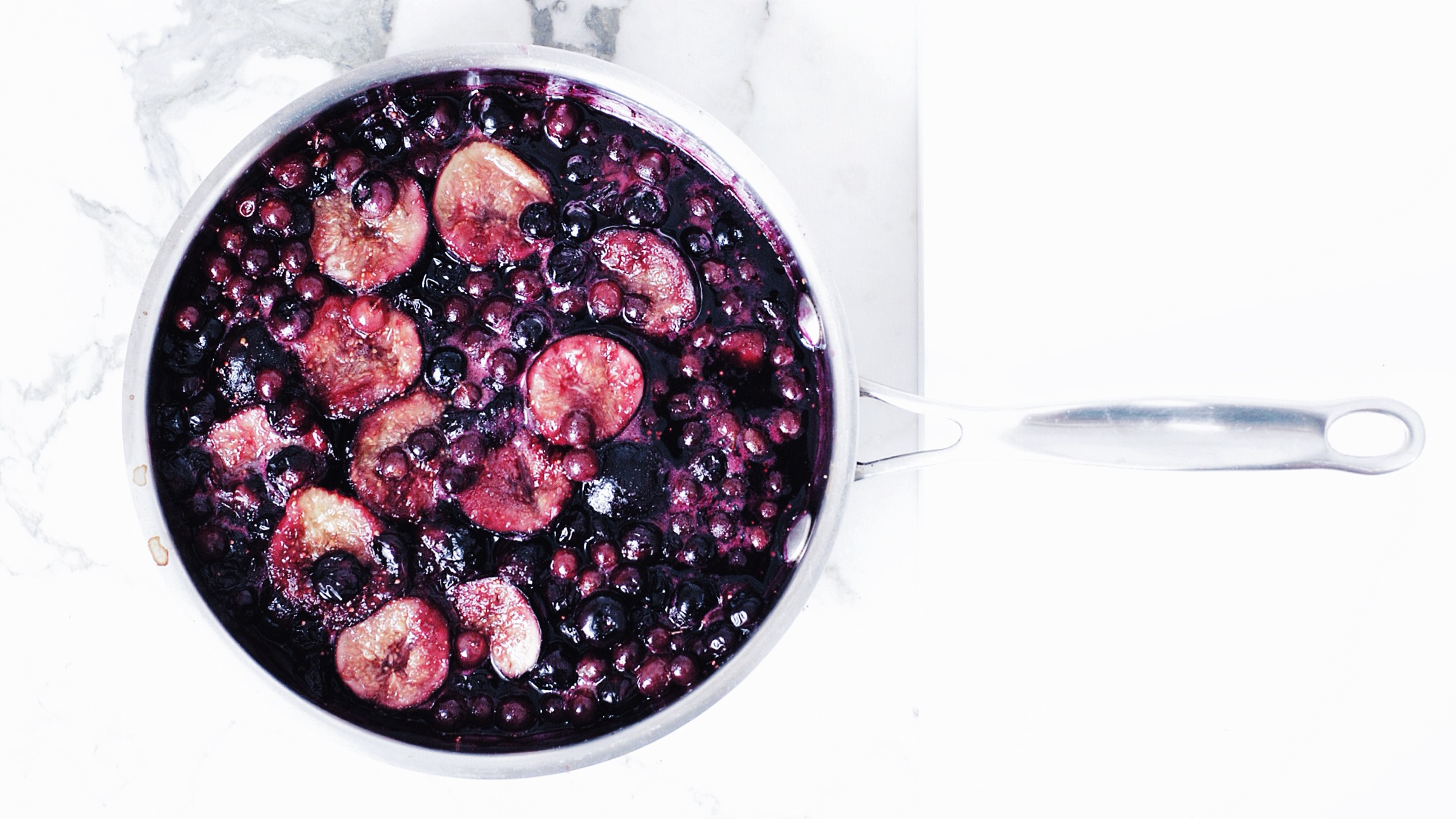 Lushly sweet, fresh figs are culinary gold during their main season, which runs from later summer to early fall. Their beautiful watermelon-pink inner flesh coupled with that unique chewy, crunchy texture inspired me to explore ways to enjoy figs throughout the year, and what better way than with a aromatic ginger and lavender infused fig preserve.
With a basket of farm fresh blueberries and a special limited batch of sweet Champagne grapes on the vine, the makings of unique jam started to form. Add the figs, and two of my favorite flavors – ginger and lavender – and the result is a delicately spiced preserve that's sweet and exotic to the taste. Note: Preserves usually call for sugar as a means of preserving the jam, however I prefer using a small amount of honey to let the natural sweetness of the fruits emerge.
Small Batch Fig, Grape & Blueberry Preserves with Lavender & Ginger
Ingredients
1 pound fresh Mission figs, cut into quarters, stems removed
1/2 pound blueberries
1/2 pound Champagne grapes
1/4 cup honey (you can use up to 1.5 cups according to your preference)
4 tablespoons lemon juice
zest of one lemon
1 teaspoon chopped ginger
2 tablespoons dried lavender flowers
Directions
Sterilize half-pint jars in boiled water for 10 minutes. Remove them and set aside.
Combine the honey, lemon juice, ginger and lavender in a saucepan over medium-high heat for 5 minutes. Add the figs, blueberries and grapes and reduce the heat to medium and cook, stirring gently for 10 minutes. Add the lemon zest and cook uncovered until reduced by one third, for approximately 2 minutes.
Ladle the hot jam into the jars, leaving 1/4-inch of headspace and removing any air bubbles. Wipe the rim clean and seal tightly with the lid. Process the jars in a boiling water bath for 10 minutes, remove from the water and let cool completely. Use the jam within 3 weeks.
I paired this jam with a delicious homemade Cashew Cheese atop a gluten free cracker and it was divine. Stay tuned for the Cashew Cheese Recipe, and in the meantime, enjoy the preserves!