The Benefits Of Activated Charcoal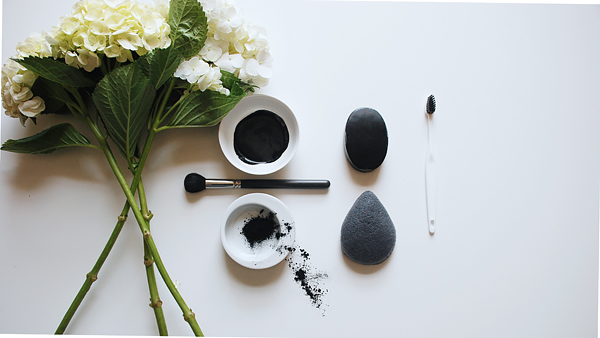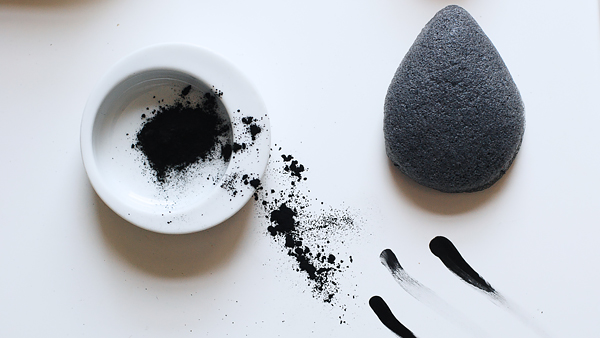 GOOD LIVING IS GLAM FOR ECO DIVA BEAUTY – Remember when our cleansers and moisturizers had to be white, creamy or foaming in order to be considered pure and effective? We've come a long way in what we seek in a skincare product. Natural, non-toxic brands have widened the texture and color spectrum with the mainstream use of rhassoul, pink and green clays, multi-colored botanical powders, and going as far on the dark side as possible with the application of charcoal for many different uses.
Used for centuries as a natural remedy, carbon or activated charcoal as it's commonly referred to, is a versatile substance that provides numerous amazing health benefits. The overarching value in charcoal lies in its ability to remove toxins from the body.
Charcoal used for skincare is produced from materials, such as bamboo, coconut shell and willow bark, which are all powerful adsorbents. Adsorption refers to the adhesion of molecules, atoms or ions to a surface. The negative ionic charge of carbon attracts the positive ionic charges of toxins, causing them to bind, getting drawn and eliminated by the body through different channels. Charcoal can be used for:
General detoxification of toxins from processed foods that also helps promote a healthy digestive system and brain
The relief of bloating and digestive issues
Improving bad breath, skin irritations and body odor
Its anti-aging properties, which prevent many cellular changes associated with getting older, including cognitive functioning
To promote healthy skin by drawing out oil and dirt from clogged pores
To naturally whiten teeth
 
CHARCOAL FACE MASK
1 teaspoon activated charcoal powder
1 teaspoon rosewater
1 teaspoon aloe vera leaf juice
4 drops tea tree oil
1 pinch sea salt
Combine all ingredients thoroughly. Apply a thin coat evenly to your skin, avoiding the eye area. Allow the mask to dry and then rinse with lukewarm water. This mask is perfect for oily and acne prone skin, but is safe to use on most skin types. For even better results, steam your skin to open pores before applying the mask.
If you love the results of this DIY mask, I highly recommend graduating to The Problem Solver by May LindstromSkin and experimenting with a charcoal product like the Dr. Sponge Facial Cleansing sponge for a more advanced charcoal treatment.